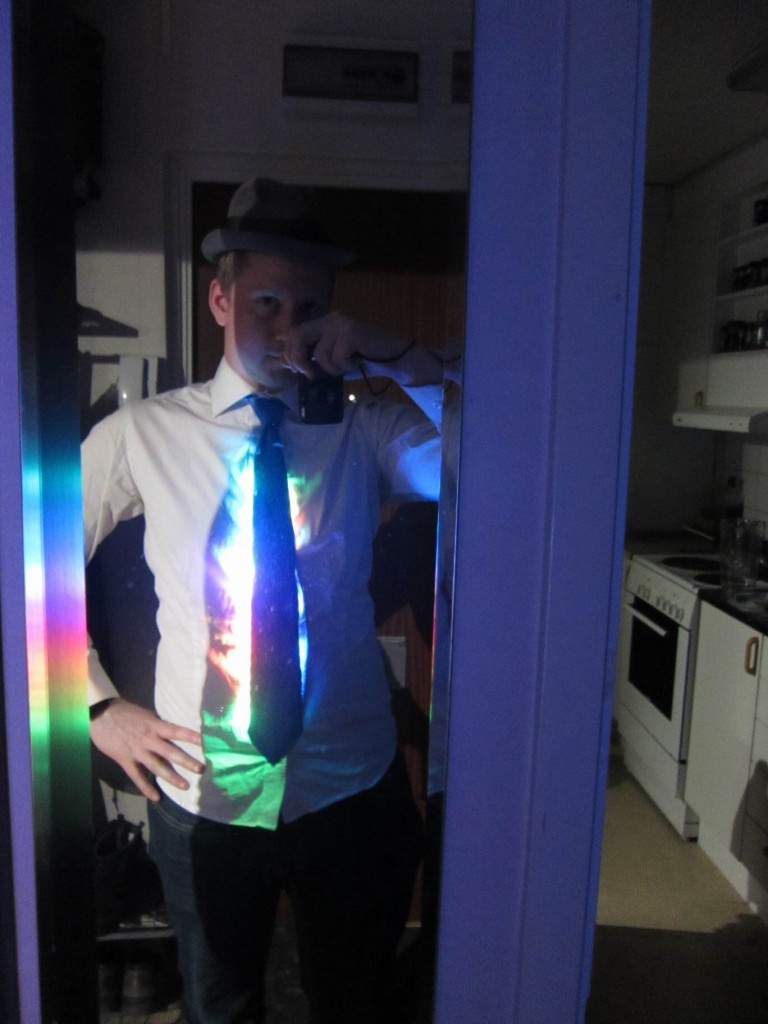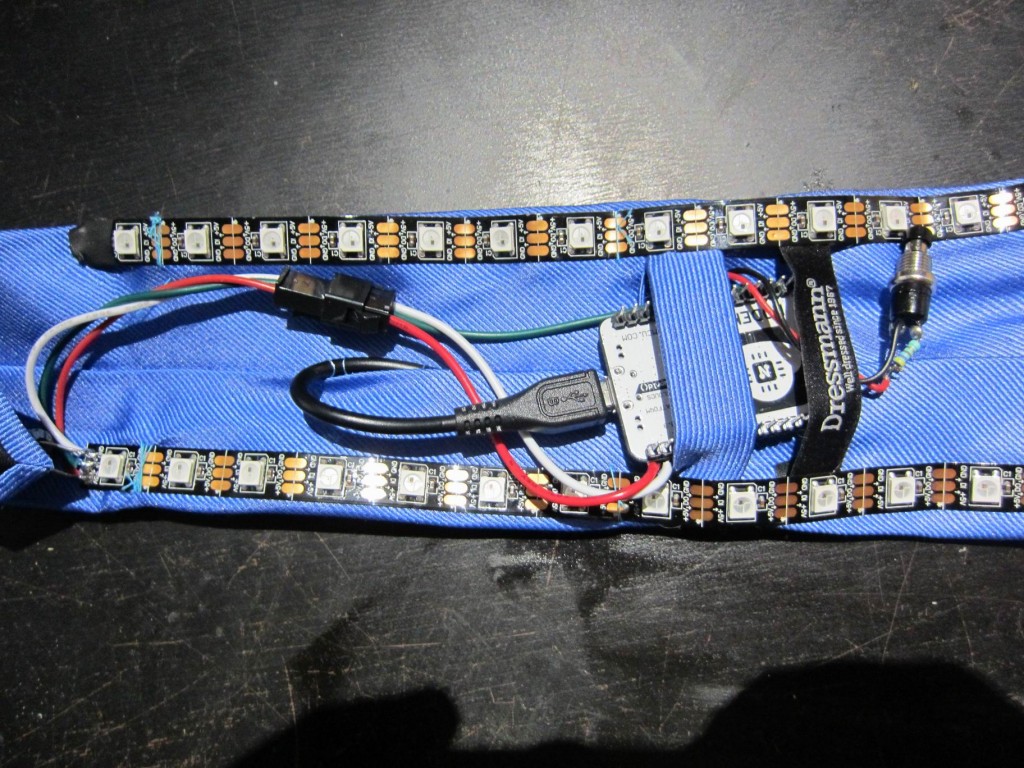 A LED tie for part occasions. Made out of a cople of WS2812 addressable LED strips and a NodeMCU (ESP8266).
You can beat tap to music to get the colors to switch colors in time with the beat.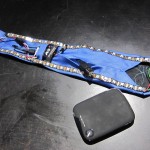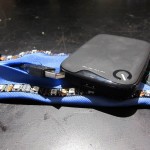 A small USB powerpack/powerbank did fit in the tie.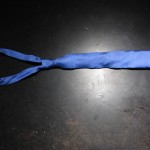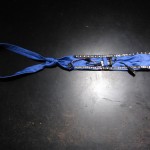 The tie still looks pretty stock.