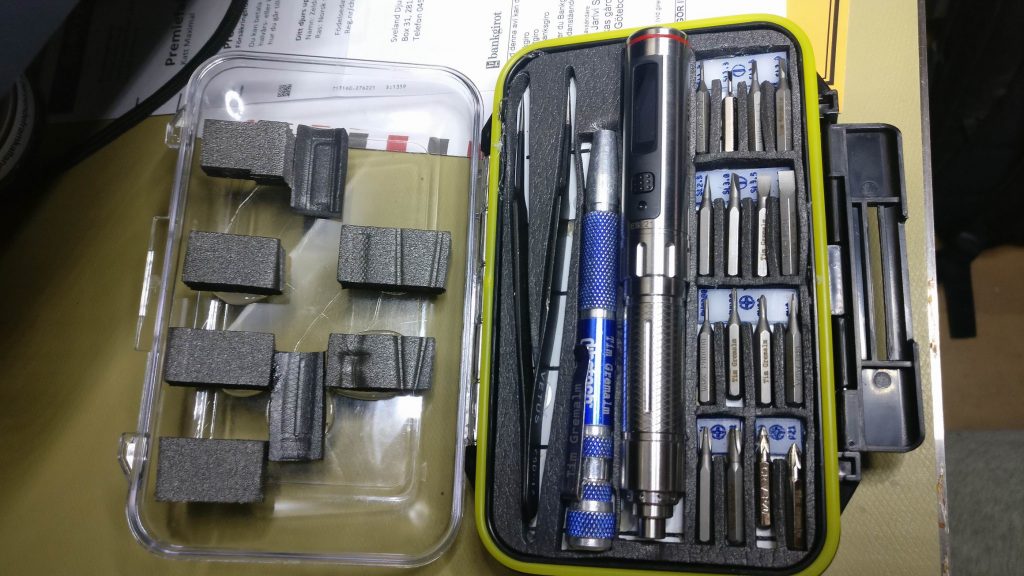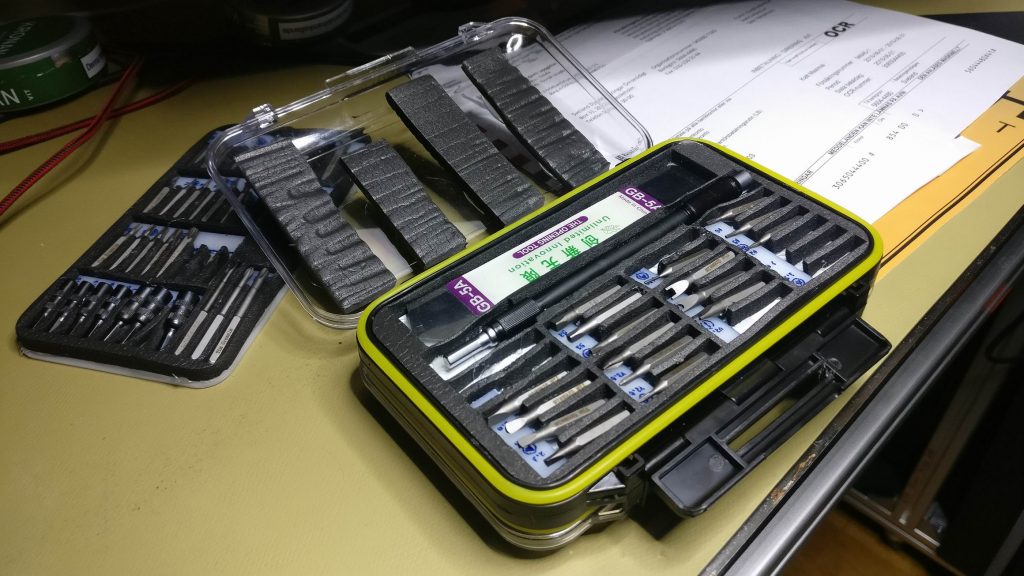 I made the ultimate Microbit set for my purposes. I combined several kits in to one kit, and also included a ES121 electric screw driver and tweezers.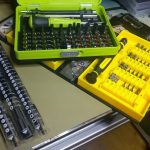 These are the original kits that I combined to get multiple bits.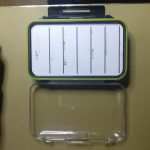 I found a good sturdy case for fishing flies.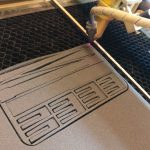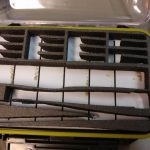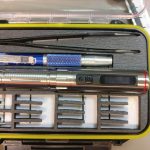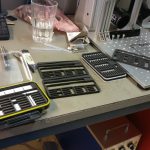 I found out that a common laser cut friendly foam is polyethylene foam (PE foam or PEF). It's commonly used for tool cases.
I calculated all the bits I wanted, and made slots for them together with some of my tools. Then I laser cut them out and hot glued them into place the case.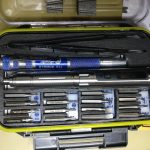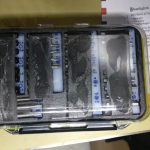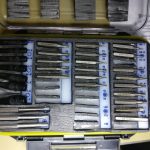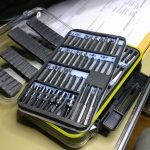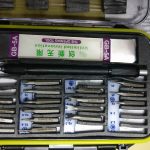 The end result is an awesome Microbit set that is very portable.